---
Local Content in Tanzania's Gas and Minerals Sectors: Who Regulates? Policy Brief for the Tanzania as a Future Petro-State Project. CMI Brief Vol 16, No. 6; REPOA Brief No. 41. Oslo and Dar es Salaam: Chr. Michelsen Institute (CMI) and Policy Research for Development (REPOA), 2017.
The Role of Local Content Policies in Natural-Resource Based Development. Österreichische Entwicklungspolitik 2015. Rohstoffe und Entwicklung. Wien: Österreichische Forschungsstiftung für Internationale Entwicklung (Austrian Development Policy, Annual Report 2015: Resources and Development. Vienna: Austrian Foundation for Development Research).
Review of Luke Patey's 'The New Kings of Crude'. Cambridge Review of International Affairs, 28(1), 2015.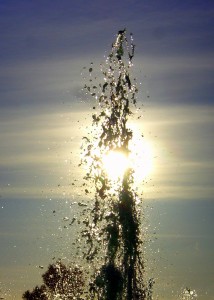 Forward. In: Local Content in African Petroleum Economies: Law and Policy, by Harrison Declan. Lagos: Hybrid Consults, 2014.
Measurement and Implementation of Local Content in Nigeria. Lagos: Centre for Public Policy Alternatives (CPPA), 2013.
China in Africa: A 'Both/And' Approach to Development and Underdevelopment with Reference to Angola. China Monitor. Stellenbosch, South Africa: Centre for Chinese Studies, 2010.